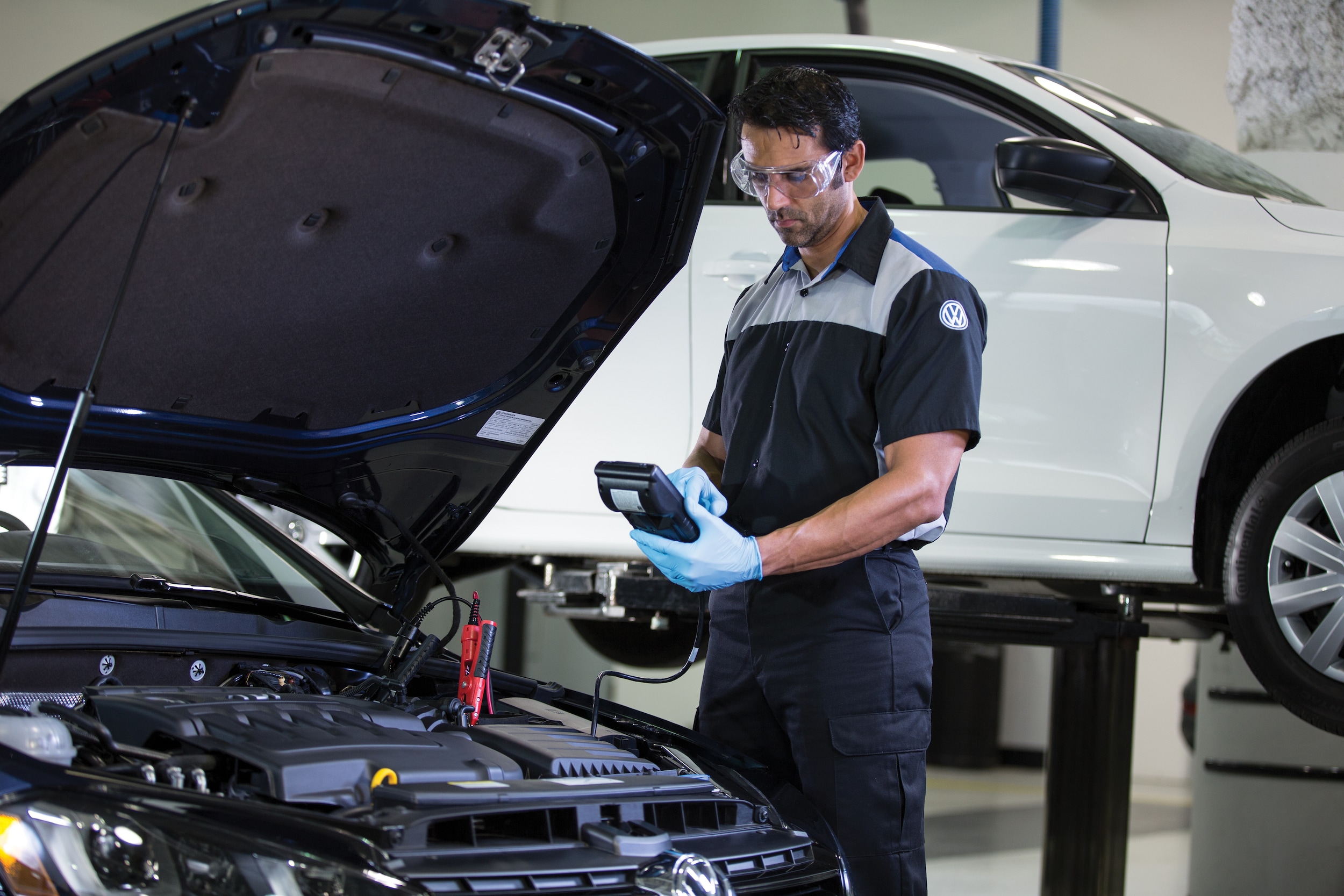 Car ownership has its numerous benefits, but when you hear a strange noise or see a new light grace your dashboard, it's natural to worry. However, by running through a couple of diagnostics, you can usually determine the problem and get your vehicle into a professional in a matter of minutes. Here at Volkswagen of North Attleboro, we're here to ease your mind with expert service whenever you need it. Contact us today to schedule your appointment.
Get an Expert's Opinion in North Attleboro
Here at Volkswagen of North Attleboro, we do everything we can to make your service experience as streamlined as possible. If you're concerned something may be wrong with your vehicle, looking at the user manual, assessing the illuminated lights on your dashboard, and paying attention to any noises or sensations you experience while driving can help determine what's going on beneath the hood.
First and foremost, it's always necessary to call a professional in any circumstance, no matter how big or small. Sometimes even a small issue can bloom in a more costly one if you wait to get service. Then, once you visit our expert mechanics, you're promised an efficient and accurate opinion that gets your car on the road to health before all else.
Contact Us to Make Your Appointment
Think you may need to see a technician? Schedule an appointment today with our service center by booking the ideal time slot using our simple online tool. We're deeply committed to keeping our community safe, and we have plenty of service FAQs answered online if you think it's the matter of a simple question. We can't wait to welcome you into the family here at Volkswagen of North Attleboro, always promising top-notch customer service and specialized car care.