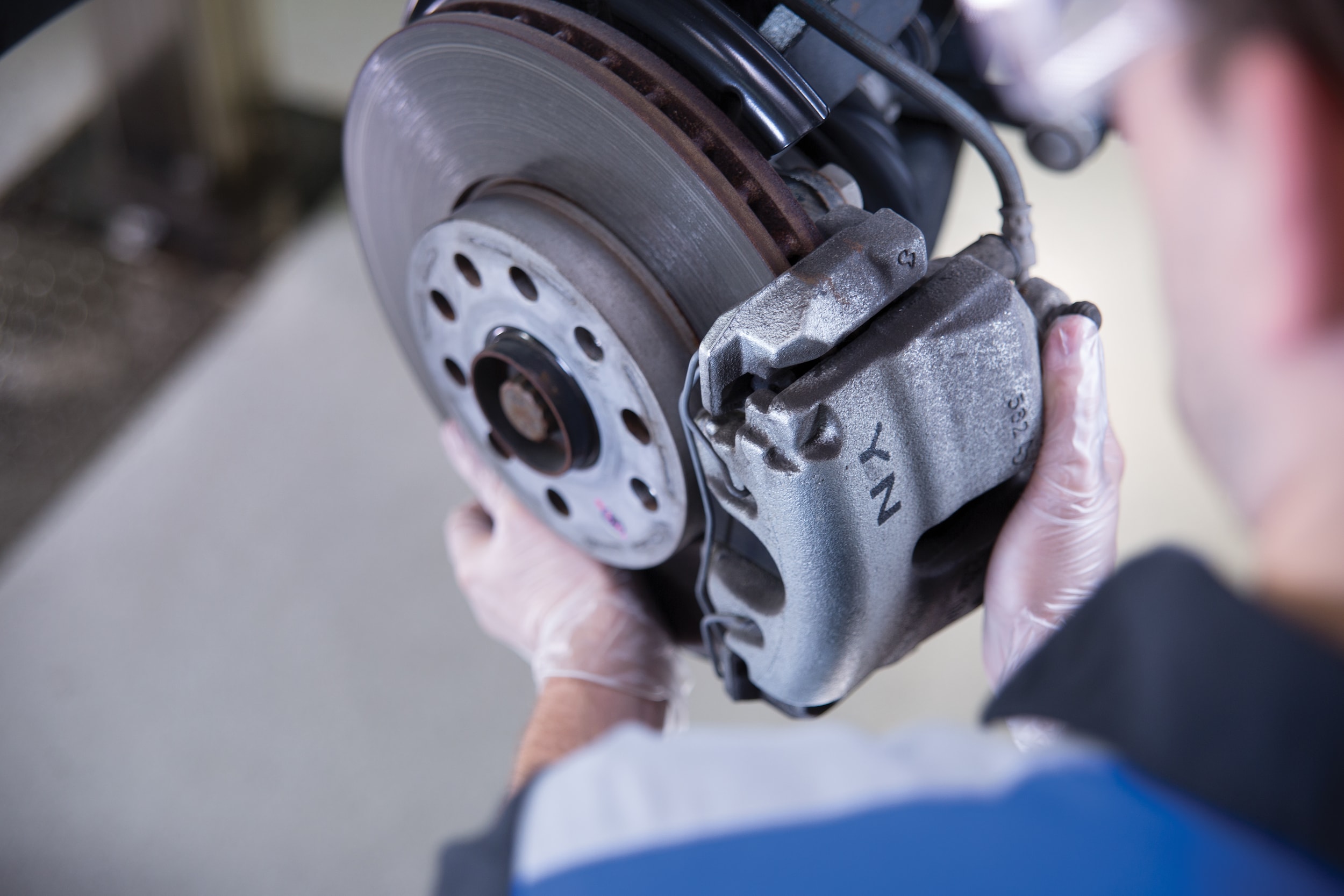 Fall is a busy time for our auto service center because of all the drivers that we help prepare for winter driving. The coming months in the area are sure to bring a lot of cold, snow, and ice, which impact your driving experience in numerous ways. One of the main areas to check before winter is the brake system of your vehicle, and we perform brake maintenance and repair so that your car is ready to stop no matter what's coating the roads. Read on for some brake service tips for more confidence during winter driving!
Signs That Your Brakes Need Work
Your vehicle's brake system has several vital components in charge of smoothly bringing your car to a stop. There's the master cylinder, brake lines, rotors, calipers, and pads, and they all work together so that when you hit the brake pedal, your car starts to slow down. Of course, it can be hard to tell what is causing issues with your braking with so many parts, but if you experience any of the following brake warning signs, it's time to schedule an appointment with us as soon as possible.
It takes your car longer to come to a full stop
You have to push the brake pedal down further to initiate the brakes
Your vehicle pulls to one side or the other when braking
You hear grinding or squealing when you apply the brakes
Why Come to Volkswagen of North Attleboro for Brake Service?
So, those warning signs let you know that your brakes aren't working quite as they should, and you should schedule a service appointment while trying to avoid driving too much. Our auto service center is here to help you as we have a friendly team and the resources to quickly, thoroughly, and affordably fix up any issues with your brakes. Having working brakes is especially important during the winter, so don't put off getting work for them and come by our service center soon!