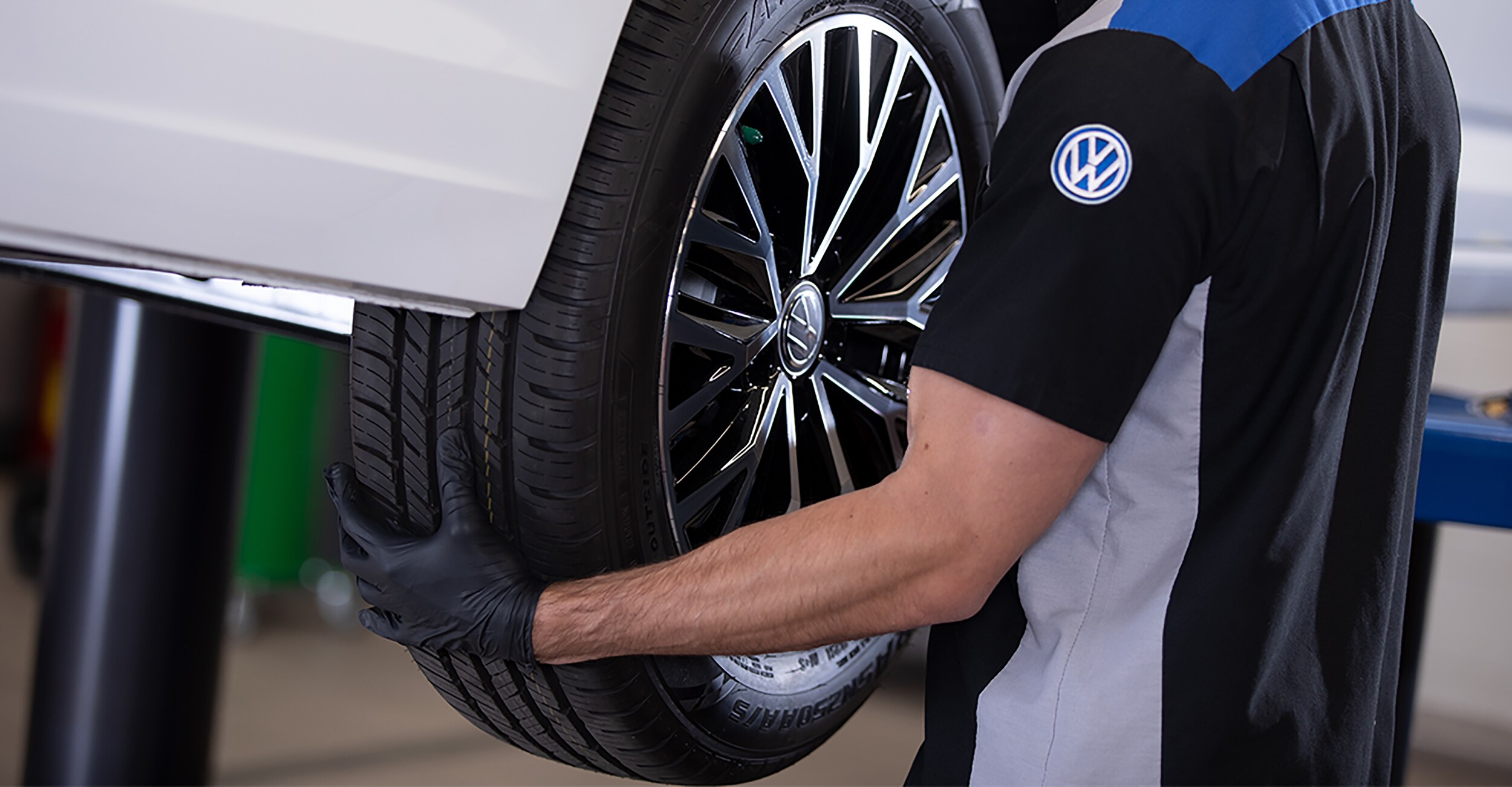 Drivers around Volkswagen of North Attleboro know what hazards winter driving brings, but it's easy to prepare for those at our service center. There are many areas in your vehicle to check before the snow starts to fall, and one of the most important is your tires. Your tires are what provide the traction and grip that you need to tackle snow and ice with ease, and keeping up with tire service is vital. Below, we talk more about our tire service center and why you should schedule an appointment with us today!
How to Check the Tread on Your Tires
Whether you have all-season or winter tires, the tread on your tires is what is most important while also being the easiest way to check the life left in them. If you have a quarter, you can check the tread on your tires at home! Just place the quarter between the tread with Washington's head facing down, and if you see the top of his head, it's time to get a new set of tires. You should also check for cracks or bubbles in your tires as these can be dangerous.
Why Come to Us for Tire Service?
If you do the quarter test for your tires and find that it's time to replace them, we have a wide selection of tires for sale, and our team is here to help you mount and balance them. You also don't have to buy tires from us if you already have a set of winter tires you need to mount. And, with winter just around the corner, you'll want to schedule an appointment with us today because this is one of the busiest times for our service center. We hope that this info helped and that you'll call should you have any questions about tire service or our auto service center!